Jeffrey Gibson: Like a Hammer is a major museum exhibition presenting a significant selection of this contemporary artist's exuberant artwork created since 2011. Gibson's complex work reflects varied influences, including fashion and design, abstract painting, queer identity, popular music, and the materials and aesthetics of Native American cultures. The more than 65 works on view include beaded punching bags, figures and wall hangings, abstract geometric paintings on rawhide and canvas, performance video, and a new multimedia installation.
Gibson is of Cherokee heritage and a citizen of the Mississippi Band of Choctaw Indians. He grew up in urban settings in Germany, South Korea, the United States, and England, and his work draws on his experiences in different cultural environments. In his artwork, materials used in Indigenous powwow regalia, such as glass beads, drums, trade blankets, and metal jingles, are twined together with aspects of queer club culture as well as the legacies of abstract painting. The inspiration and community of dance clubs and pop music reverberates throughout his work. This is most noticeable in his incorporation of song lyrics as text in many artworks or as titles of artworks. You may or may not recognize the source of Gibson's references, but you will read meaning into them either way.
#JeffreyGibson
Jeffrey Gibson: Like a Hammer is organized by the Denver Art Museum. Seattle Art Museum is the third stop on the exhibition's national tour.
Special exhibitions at SAM are made possible by donors to


Lead Sponsor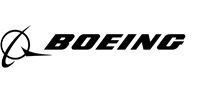 Major Sponsors
Baird
Bette and David Sprague Exhibition Endowment
Supporting Sponsors
Ellen Ferguson
Muckleshoot Indian Tribe
Port Madison Enterprises
The Stranger
Additional Support
Puyallup Tribe of Indians
Tulalip Cares Foundation